About
Natalie is a fully qualified instructor of Yoga, Mindfulness, Meditation and Movement Based Learning for children and adults, with over 7 years of teaching experience. She has been working in schools; helping children to relax, so that they are able to operate at their fullest potential, since 2015.
Alongside regular weekly classes for adults, Natalie offers a range of services for schools which impact in a positive way on pupil's mental health, social, emotional and general well-being. Her goal is to empower pupils (plus teachers, staff and parents) with the ways and means to better deal with all that life throws at them and benefit from the confidence, peace of mind and general health and wellbeing that Yoga and Meditation provides.
Natalie is a specialist yoga teacher holding certification from Yoga Alliance and a Teen Yoga and Mindfulness diploma, which provides her with an understanding of adolescent anatomy, physiology, psychology and behaviour. In addition, having trained with teachers such as Jyoti Manuel, Cecilia Koester ME.d, Michael Chissick and Jambo Truong, she is experienced in supporting children with a variety of needs, including Autism and ADHD. Natalie offers a multi-layered approach during her sessions; always adapting each class to meet the needs of each school and each pupil she is working with.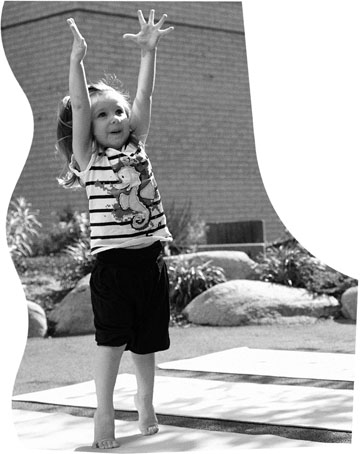 An experienced and reliable professional, Natalie's practical approach is underpinned by a BA (Hons) degree. Prior to becoming a yoga teacher she held Senior Management positions at L'Oreal Ltd for over 15 years.  Here she was responsible for building high-performing, motivated teams.
Natalie is also mum to a happy nine-year-old boy. She was educated in Scotland. She enjoys making a mess whilst baking (and licking the spoon).
Before this session I felt a bit angry but after yoga I felt a lot more calm. My favourite part of yoga was the Half Moon, it was hard but very fun! I usually use the breathing part a lot after school and before I go to sleep.

Girl, Primary 6, Glasgow